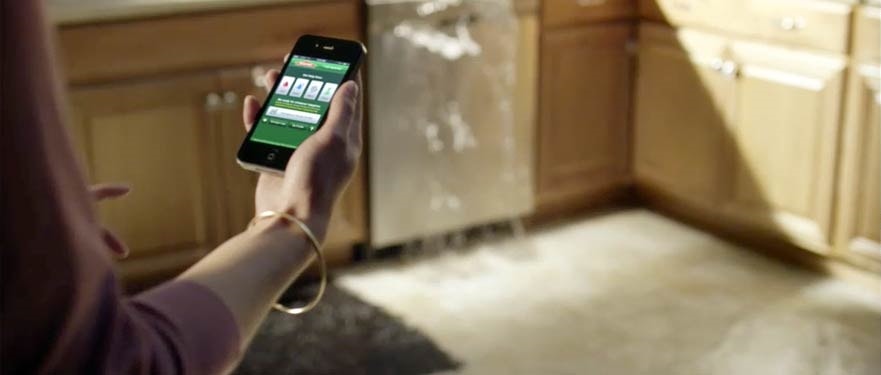 Water Damage Emergency Tips
What you can do until help arrives
Water Tips  |  Fire Tips   |  Biohazard Tips   |  Mold Tips
Water damage can cause significant and costly damage to your property if not addressed promptly. Here are some tips:
Shut off the source of water: If the water damage is caused by a burst pipe or a leaking appliance, turn off the main water supply to your property to prevent further damage.

Turn off electricity: If water has entered an area with electrical outlets, turn off the electricity to the affected area. This will reduce the risk of electrocution and prevent electrical fires.

Remove standing water: If there is standing water, use a wet/dry vacuum or a pump to remove it as soon as possible. The longer the water sits, the more damage it will cause.

Dry the affected area: Use fans and dehumidifiers to dry out the affected area. Open windows and doors to improve air circulation. If possible, remove any wet materials, such as carpet and furniture, from the affected area to aid in the drying process.

Disinfect and clean: Once the affected area is dry, use a disinfectant to kill any bacteria or mold that may have formed. Clean all surfaces, including floors and walls, to prevent mold growth.

Call a professional: If the damage is extensive or if you are unsure of how to proceed, call a professional water damage restoration company. They have the expertise and equipment to properly assess the damage and restore your property.
Remember, addressing water damage quickly is crucial to minimizing the damage and reducing repair costs.
Have A  Water Damage Emergency? Call (207) 947-0400
What To Do After Flooding
Remove excess water by mopping and blotting.
Wipe excess water from wood furniture after removal of lamps and tabletop items.
Remove and prop wet upholstery and cushions.
Place aluminum foil or wood blocks between furniture legs and wet carpeting.
Turn air conditioning on for maximum drying in summer.
Remove colored rugs from wet carpeting.
Remove art objects to a safe, dry place.
Gather loose items from floors.
What NOT To Do After Flooding
Don't leave wet fabrics in place. Hang furs and leather goods.
Don't leave books, magazines or other colored items on wet carpet or floors.
Don't use your household vacuum to remove water.
Don't use television or other household appliances.
Don't turn on ceiling fixtures if ceiling is wet, and keep out of rooms where ceilings are sagging.